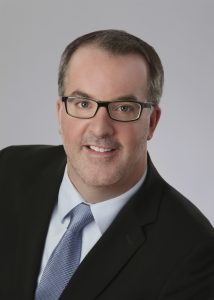 Sean Giovannetti is an experienced lawyer who handles only personal injury and insurance disability claims.  He represents people who are injured or impaired and seek compensation or disability insurance coverage.  Sean handles claims in Ottawa and across Eastern Ontario, including Kingston, Cornwall, Pembroke and Brockville.
Prior to representing accident victims, for thirteen years Sean practised in the area of insurance defence litigation.  During this period he represented several of Canada's largest insurance companies.  While working for insurance companies, Sean observed first-hand the methods and tactics used not only by Canada's largest insurance companies, but also the most effective (and least effective) tactics employed by dozens of personal injury lawyers across Ontario. This experience has provided Sean with valuable insight when bringing claims on behalf of accident victims today.
Since his call to the Ontario bar in 2002, Sean has limited his practice exclusively to personal injury and insurance claims.  A significant portion of his practice involves claims related to car accidents and motor vehicle collisions of all sorts. Sean is extremely experienced handling no fault Statutory Accident Benefit (SABS) claims available to motor vehicle accident victims.
In addition to his motor vehicle accident practice, Sean has a significant degree of experience handling a variety of accident and injury claims. These include claims related to slip and falls, long-term disability insurance and wrongful death, to name a few.  Sean has handled numerous claims involving people who have suffered catastrophic injuries, psychological impairments, brain injuries and chronic pain conditions.
Sean works with a network of physicians, therapists and other rehabilitation specialists to ensure his clients receive not only the financial compensation they deserve, but also the best medical treatment and rehabilitation they require to help them on the road to recovery.
Sean is pleased to speak to possible new clients about their case, on a no fee and no obligation basis.  To contact Sean about your case, call 613-518-2416; email  info@sginjurylaw.ca, or fill out case form and we will contact you.
We are conveniently located on Churchill Avenue North, near Carling Avenue, and offer free accessible parking for all clients.
Also view Sean's profiles on Top Lawyers Canada, for Ottawa, Kingston and Cornwall, where he is listed as an experienced personal injury lawyer.