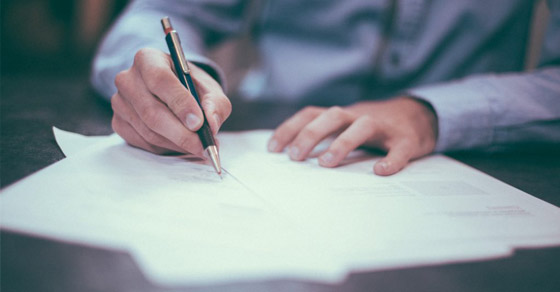 Many people in Ottawa and across Eastern Ontario purchase Long-Term Disability Insurance (LTD) benefits for the comfort of knowing that they will never be without income if they ever become disabled. But what do you do if you have purchased an LTD plan, but your insurer has refused to pay your benefits when you become disabled? Likewise, if you are an Ontario resident, what can you do if you have been involved in a car accident and your no-fault accident benefits insurance company refuses to pay your income replacement benefit?
The first thing you should do is seek legal counsel. The lawyers at SG Injury Law can help you appeal your insurer's decision or bring a legal action against the insurance company. However, this process can take months – sometimes even years – to complete. In the meantime, you will likely require some form of interim income.
Here are some sources of income you can consider:
1) Employment Insurance Sickness Benefits
The government of Canada's Employment Insurance (EI) program offers temporary financial assistance to people who are unable to work because of sickness, injury, or quarantine. Eligible persons can receive up to 15 weeks of EI sickness benefits. For more information on eligibility and the application process, check out the EI sickness benefits webpage.
2) ODSP
The Ontario government also has a disability program that offers financial assistance to people with a disability who need help with living expenses. The Ontario Disability Support Program (ODSP) offers financial assistance to help with essential living expenses; benefits, including prescription drugs and vision care; and employment services and supports to help people with disabilities find and keep a job, and advance their careers. For more information on eligibility and the application process, check out the ODSP webpage.
3) CPP
For those who have contributed to the Canada Pension Plan (CPP), the program will partially replace your earnings if you become disabled. Almost all individuals who work in Ontario contribute to the CPP. The program includes a disability benefit – a taxable monthly payment for persons under the age of 65 who have become severely disabled to the extent that they cannot work at any job on a regular basis. The disability must be both severe and prolonged. For more information on eligibility and the application process, check out the CPP disability benefit webpage.
4) Litigation Loan
Various private companies will also provide you a loan during the litigation process to help you cover your most urgent expenses, while you are waiting for your lump-sum settlement or reinstatement of benefits. There are benefits to this type of loan – you generally do not need good credit and many companies will not hold you accountable for reimbursement if you are unsuccessful with your case. However, there is one large drawback – they can be very expensive with relatively high interest rates. Consequently, litigation loans are often a last resort. For more information on eligibility and the application process, ask one of the lawyers at SG Injury Law for more information.
The above different income replacement options each have different eligibility criteria, benefits and consequences in relation to your claim for LTD benefits or income replacement benefits. If you would like more information on this topic or assistance challenging your LTD benefit/income replacement benefit refusal, call SG Injury Law today at 613-518-2416 or contact us here.