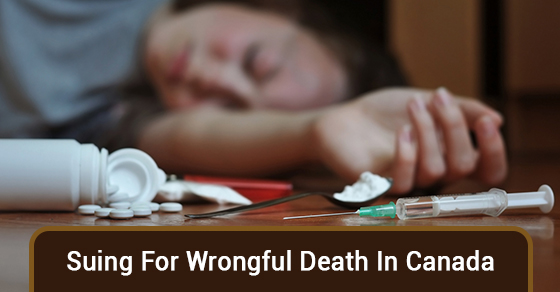 Wrongful death cases occur due to criminal negligence. Examples of wrongful death cases include car accidents (the most common type of wrongful death claim in Ontario), work-related accidents, medical malpractice or nursing home negligence.
If you have lost a loved one due to wrongful death, it is important to know what type of compensation is available to you. After all, wrongful death can result in a substantial financial burden for family members. From lost wages due to bereavement to high funeral costs, families can benefit greatly from compensation.
Consider, for example, the loss of a dual income and the financial burden involved. If the deceased person was a sole provider, the financial impact can be devastating.
Can You Sue For Wrongful Death in Canada?
The short answer to this question is yes, you can sue for wrongful death in Canada. Every province does have its own laws that govern such practices, but the answer is an unequivocal yes.
Wrongful death laws are designed to allow surviving family members to make a claim against liable parties. This could include an individual or an organization. In the case of an individual, he or she is liable when the death is a result of their actions and their actions only.
There are many family members that are eligible for suing for wrongful death. This includes a spouse, a common-law partner, parents, grandparents, siblings or children.
Family members can sue for many different forms of compensation, from funeral costs to lost income to a loss of financial support to the sheer emotional burden that results. In Ontario, you are also able to claim a loss of guidance, care and companionship, which can result in being awarded a maximum of $125,000.
Roughly 60 to 70% of the deceased's net income is paid to the spouse. A part of this also goes to any children, but this sum is smaller than what is awarded to the spouse.
Settlements can also be added on top of any criminal charges the negligent person is already up against.
If you are seeking compensation due to wrongful death, consider the wrongful death lawyers at SG Injury Law. We will ensure that you receive fair compensation in the loss of a loved one.
For more information, please contact us today.